Local Activity Providers / Guides
COASTEERING
Coasteering started back in the 1970's and is now one of the most popular activities for all ages. It combines exploring the intertidal area of a rocky coast on foot or by swimming, with some climbing, scrambling and sea level traversing: the very nature of the coastline that is needed for coasteering demands aspects of all these activities. One of the most popular locations is at Porth Dafarch, just 10 minutes walk from Anglesey Outdoors
SEA KAYAKING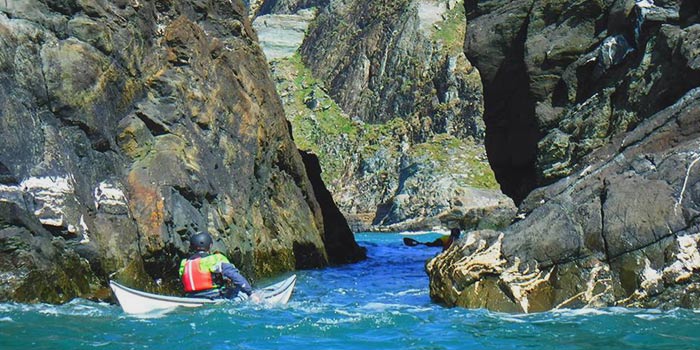 Anglesey is a mecca for sea kayakers of every ability with introductory lessons for beginners or a circum navigation of the island. Anglesey has everything; fantastic tidal races, towering sea cliffs, caves to explore, accessible beaches and spotting the local wildlife. All this makes the Anglesey coastline one of the best for sea kayaking in the UK.
CLIMBING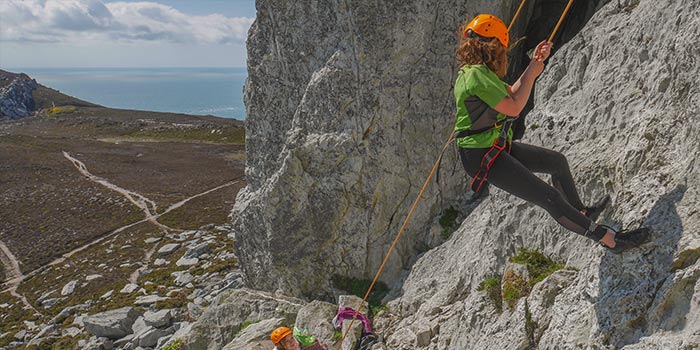 If Snowdonia is in cloud and rain, then chances are Gogarth will be fine, offering over 450 routes on sea cliffs which offer a unique climbing experience. There are classic routes unrivalled in the UK such as; The Cad, Dream of White Horses, & Mousetrap. If access is not possible because of the tidal state or seasonal bird nesting restrictions then Holyhead Mountain crags provide some good, though short routes. It offers difficult to the mid extremes grades on variable quality rock, with nearly 100 routes to choose from.
WINDSURFING AND KITE SURFING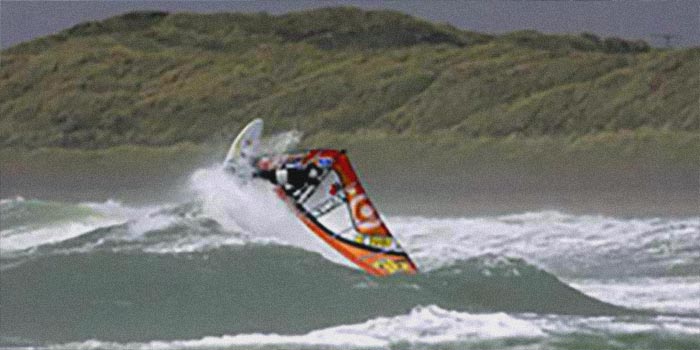 The prevailing south-west wind most common in the Irish Sea brings cross-on shore conditions to Rhosneigr. This regularly creates perfect wave riding and jumping conditions on the main beach. Other beaches worth visiting are at Rhosneigr Broad Beach and Newborough. Beginners can sail on Maelog Lake at Rhosneigr and speed sailors can launch from Four Mile Bridge when the tide is right. Introductory kitesurfing and windsurfing are available when conditions are right
DIVING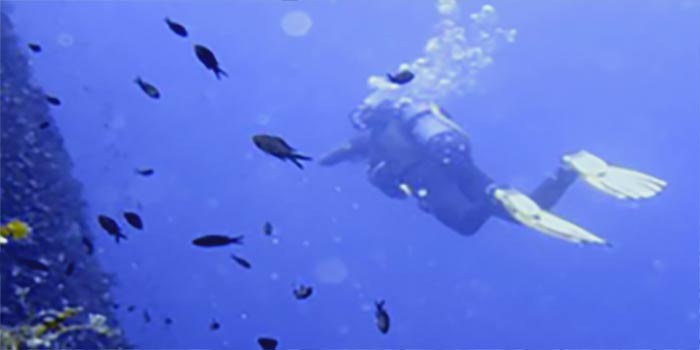 For a small area, Holy Island can offer divers a wide choice of venues - fascinating shore dives and around half a dozen shallow wreck sites within a mile of shore for the beginner or intermediate level diver. Experienced divers wanting more of a challenge can venture into deeper waters to explore the wrecks further offshore. These are due to many treacherous rocks and the prevailing wind conditions. There are also some wrecks that were the result of U boats during the Second World War. Boat hire, gas refills and courses are all available from Holyhead and Trearddur Bay
SURFING
There are several small coves along the western coast that pick up plenty of swell from the South West. Cable Bay near Aberffraw is popular, but due to its size is generally best before or after high tide. Broad Beach, Newborough, Trearddur, Porthdafarch and Church also offer good surf in the right conditions. Body Boarding or SUP (Paddle Boarding) are also popular when the surf is not quite right. Surfboards and SUP boards are available to hire from Anglesey Outdoors.
SAILING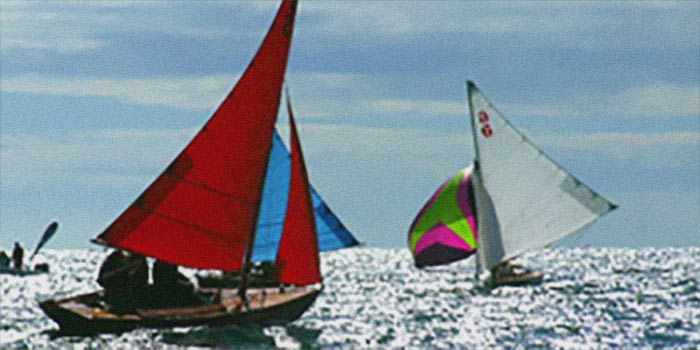 Holyhead Harbour offers some of the best sailing areas in North Wales. Learn or enjoy sailing with the stunning scenery of Snowdonia and surrounding coastline as the backdrop. There are skippered charters sailing from Holyhead Marina throughout the year.
Info Sites
Places to Visit
Anglesey Walks
WALKING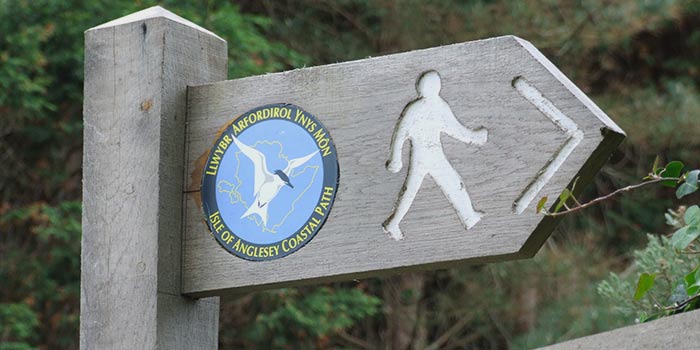 There are a fantastic range of walks on Anglesey - coastal walks, nature trails, reservoir walks and heritage trails and with few exceptions, it is relatively flat. The Isle of Anglesey Coastal Path covers 95% of the coast with the total length of the walk at 125 miles / 200km. Total height gain: 4,176m / 13,701ft. Official Start Point: St Cybi's Church, Holyhead (grid reference SH247 826) is only 2 mile from Anglesey Outdoors. Copies of many walks and local transport networks are available from Reception. There are several guides on Anglesey who offer guided walks for those with specific interests in nature, wildlife, geology, etc
About Anglesey
Visit Anglesey
Welcome to the Visit Anglesey website. We're here to help you discover Anglesey and plan your holiday. www.visitanglesey.co.uk
History of Anglesey
Provides information about the Isle of Anglesey, including its history and natural history. www.anglesey-history.co.uk
Info of Anglesey
In depth history of Anglesey. www.anglesey.info

Check availability for the entire complex below or contact us for more details

EASY ONLINE BOOKING