En suite twin rooms from £40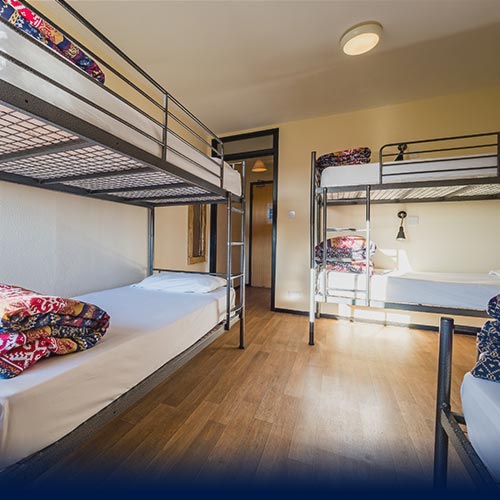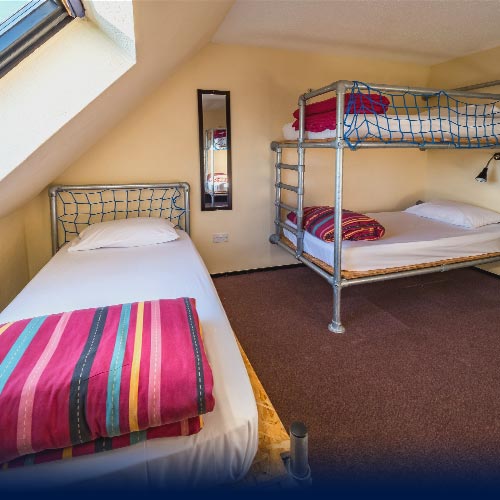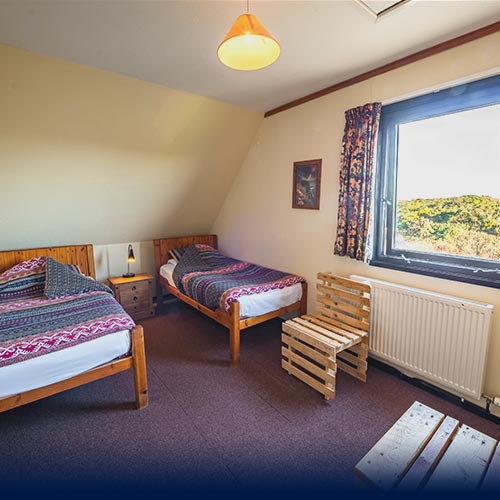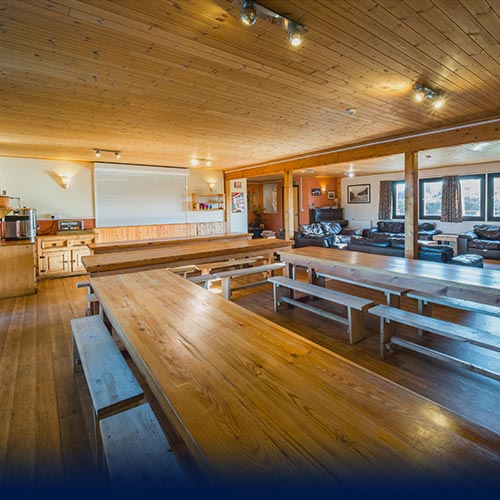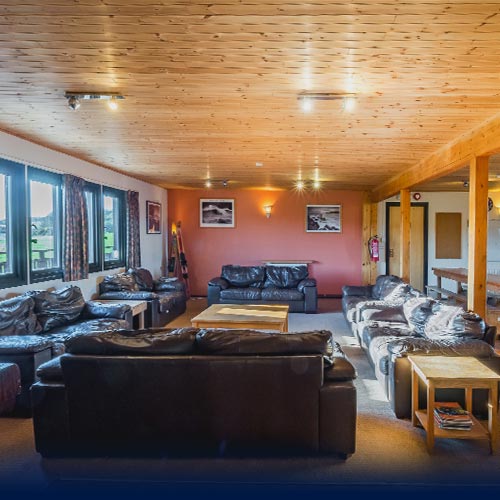 Right at the heart of Anglesey Outdoors is the Main Centre. With rooms accommodation for all group sizes and a spacious lounge, perfect for relaxing and interacting with other guests, the Main Centre lends itself as the central point of your stay.
Whether it's just one bed, a bedroom or the entire complex you need, the layout of our Main Centre means that every budget and requirement is catered for. Every room comes with adjustable central heating, Wi-Fi and all bedding is provided, so you are sure to feel right at home.

If you are staying with us as part of a group, then the centre's open plan dining area offers itself as the ideal flexible space. Whilst it is primarily used as a refectory, it also serves as a collective meeting place, an indoor classroom, an exhibition hall, or even, a dance floor.

Once you have decided on your sleeping arrangements, you can select which catering option is right for you and your group. Whilst a bed only option is available, you can also choose from full-board or bed and breakfast, all prepared by our on-site chefs.

Your stay with us in the Main Centre really is up to you. Please get in touch and our friendly reception team will be happy to answer any questions you might have and will help make your ideas possible.
Twin rooms from £38
5 bed rooms from £70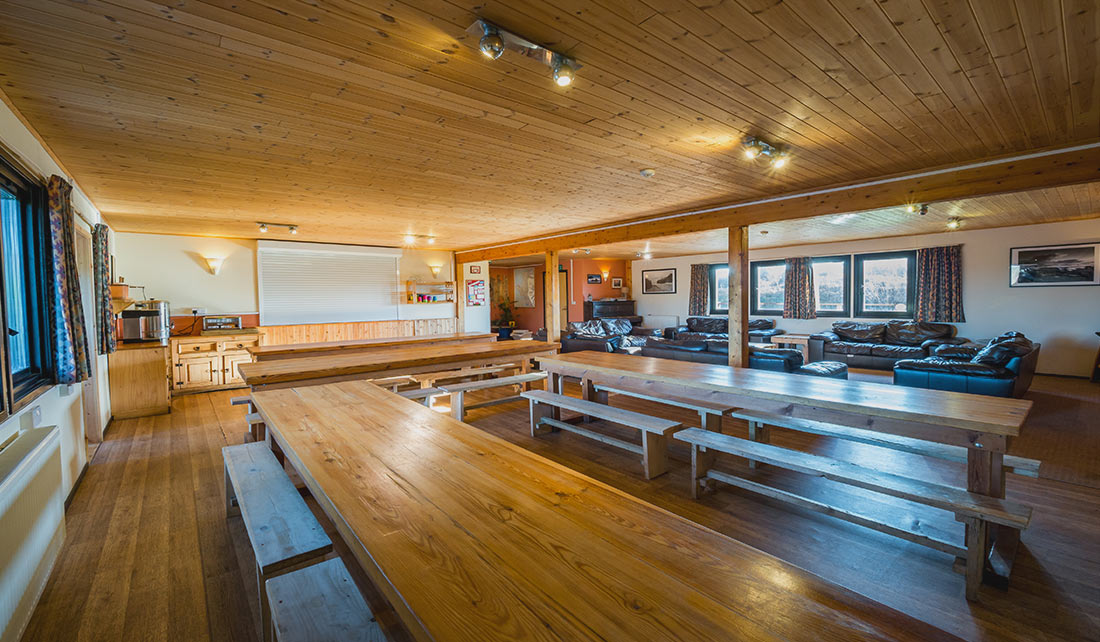 The place to stay!
There is so much to see and do in Anglesey; from coastal walks, to visiting ancient monuments to simply taking in the stunning scenery and here at Anglesey Outdoors, we offer you the ideal base for touring this beautiful location.
Our site is just a ten minute walk from Blue Flag beach, Porth Dafarch, providing you the perfect starting point to explore Anglesey's impressive coastline.

We certainly make the most of our surroundings here at Anglesey Outdoors and host an array of outdoor activities for the thrill seekers amongst you. So, join us and experience this Area of Outstanding Natural Beauty like never before.
BOOKING INFO - CLICK TO VIEW
2 x Twin Room with ensuite.
1 x 4 Bed (2 bunks) with ensuite.
4 x 5 Bed (2 bunks + 1 single) with ensuite.
1 x 6 Bed (2 bunks + 2 single) with ensuite.
4 x 2 bed (2 single beds) with shared WC and showers.
Separate entrance with door access code so it can be rented separately with private access.
TV Lounge and Resource Library adjoins the Main Lounge and Dining Area.
Self Catering Kitchen/Lounge.
Free tea and coffee available all day.
Free wifi.
All bedding is provided, exc towels!.
Check Booking Info details below for more info and additional on-site facilities
All prices include VAT at 20%
During Peak Times only Bed and Breakfast is offered in the Main Centre as the self catering facilities are very limited. For Bed and Breakfast option please book when reserving your accommodation, including any dietary requirements. Small portion breakfasts are available for under 14 years old.
Over Bank Holidays a minimum 3 night stay applies
Low Season: 1st October to 31st March exc Bank Holidays. High Season: 1st April to 30th September inc Bank Holidays
Check in from 4:00pm (Just let us know if you need to be much earlier or later)
Check out is by 10:30am
WiFi is also available in the on site Bar & Bistro, The Paddlers Return.
Drying Room: With dehumidifier, mangle and ample hanging space. Washing machine. Fridge/freezer for general use.
The Paddlers Return on site Bar & Bistro (open every evening during High Season offering good food and a warm welcoming atmosphere).
Gear Store: Locked storage area for bikes, surfboards, etc. Access 24 hours via door code.
Overnight electric car charging point (Type 2, 7 kW), Free use to all overnight guests.
Recycling facility.
Composting facility.
DURING YOUR STAY...
Why not join us on an Adventure!
View all Activity Adventures

Check accommodation availability for the (Centre Rooms) complex below or contact us today for more info.
Send an e-mail